Contact Us
Do you want a personalized and specially designed tatto for you? We guarantee you'll get a unique work! If you already have in your mind what you want, we can help you plan, do not hesitate to contact us!
Send a message
If you have any questions about tattoos or piercings write about us! We can help you!
Our Studio
After a call You are welcome to visit Us.
Studio adress: Liszt Ferenc utca 11., 1041. Budapest, Hungary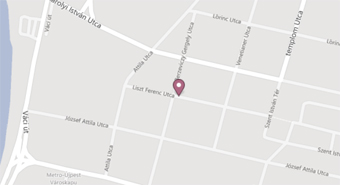 Contact informations
Contact Us! Get in touch:
Nóri (piercing) 06 70 6 128 933
Géb (tattoo) 06 20 9 949 994
Email:noripiercing@angel-bbros.hu
Email:gebtattoo@angel-bbros.hu


Partners
We recommend